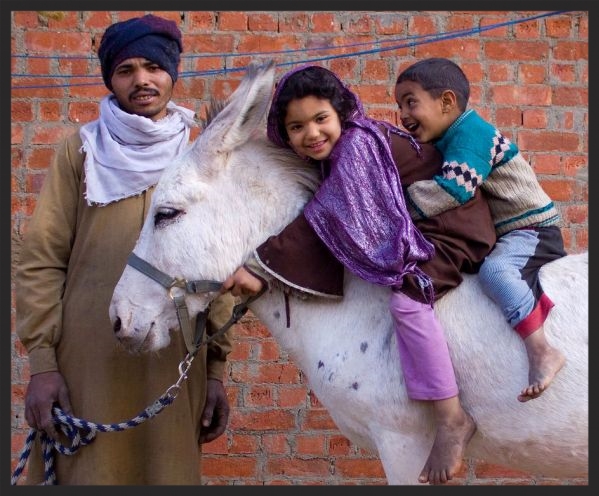 You have the power to MAKE permanent improvements
to their welfare for generations
You can affect the future of suffering animals and the people who depend on them throughout the world. You can influence entire nations. You can change the world.
When you support Brooke USA through tax-deductible donations, you bring relief to animals who would otherwise lead lives of misery and suffer in obscurity.
You matter to them. You also matter to people who are simply struggling to survive from one day to the next in extreme poverty.
Working animals in the developing world desperately need an ally. Their owners just need a little encouragement and better skills to do the right thing by their animals. With your help, the Brooke can expand into new villages, new regions and new countries -- parts of the world where no other help is available -- with proven, sustainable solutions to their welfare challenges.
every dollar counts
As a Brooke USA contributor, your generous gifts mean a great deal to the animals and people whom you may never meet, but whom are desperate for the help that only donors can offer.
Every dollar counts; even small amounts go a long way in the poor communities where the Brooke works, and really do make a difference.
We also have a number of high-impact, country-wide strategic objectives which will affect thousands of animals and owners, and require significant investments by those donors who are able to invest on a larger scale.
Please contact us for more information if you are interested in these high-impact projects.
Planned Giving
There are plenty of advantages when you make a gift to Brooke USA in your will, trust or another gift plan. Tax savings are one benefit, but more than that, you can help support the future of the work that is close to your heart.
Click here to learn more about why Planned Gifts are so crucial to the future of working equines in the developing world.